"These objects are conceived and directed by intelligent beings of a very high order. They probably do not originate in our solar system, perhaps not even in our galaxy."
Dr. Hermann Oberth
Astronautic Pioneer
Press conference, June 1954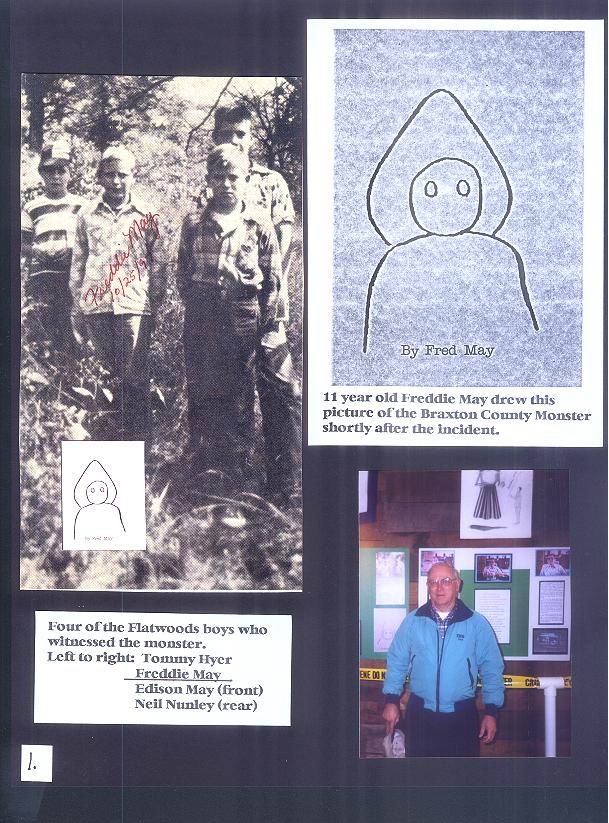 "It was a little better than twelve feet up to that limb, and it (the Monster) was standing out and under that limb, so we figured it was about twelve feet tall…I wasn't half the size of it. It was big." FRED MAY- EYEWITNESS TO THE MONSTER
"It was mechanical it wasn't alive. Maybe inside the thing there
could have been something that was alive, but what I seen was either a small space ship or suit of some kind. Something it was wearing. It was mechanical!" FRED MAY.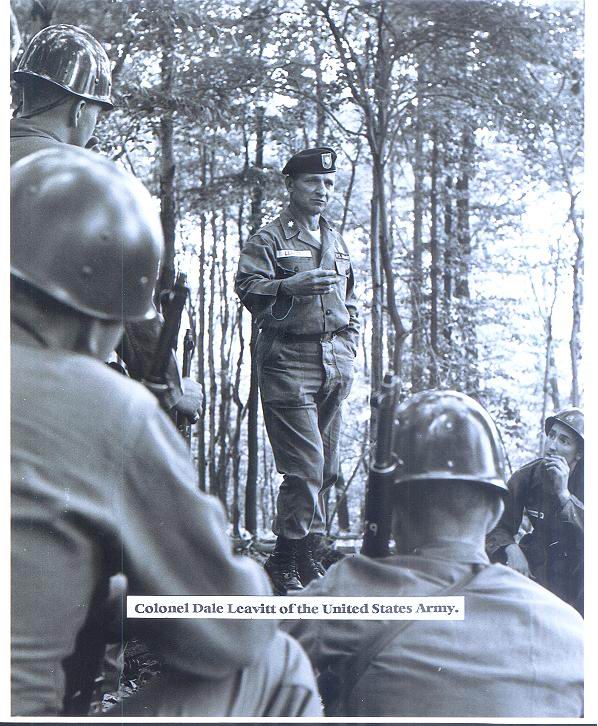 "Something was a cover-up…I think it came from someplace else personally" COLONEL DALE LEAVITT- WV NATIONAL GUARD COMMANDER WHO WAS ORDERED TO FLATWOODS WITH TROOPS BY USAF OFFICIALS SEPTEMBER 12, 1952
"There was something here that could fly backwards or anywhere they wanted to go. Just anywhere I think, as long as they don't tear up their equipment...there was a limb here and IT scooted underneath it. Whatever it was." COLONEL LEAVITT.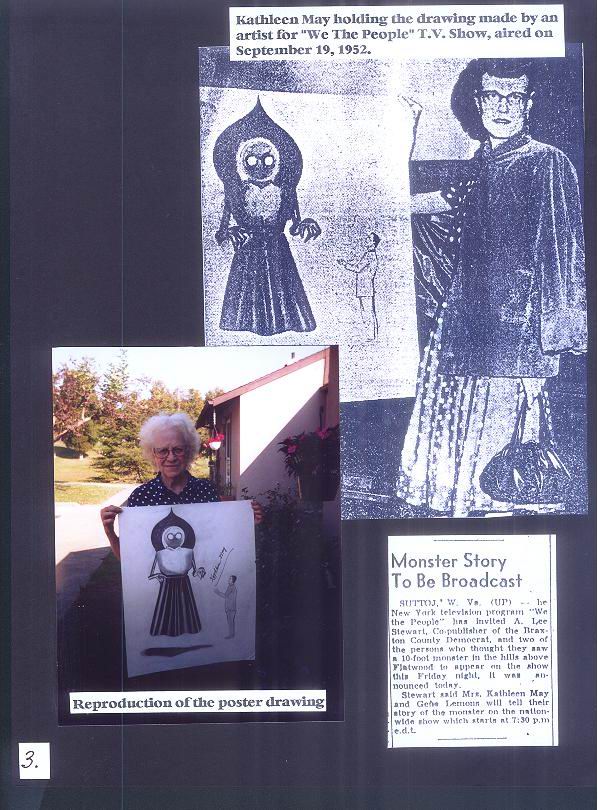 "I was as close to it (Monster) as the length of a car, a small car…I was close enough that it squirted oil out all over my uniform." MRS. KATHLEEN MAY- EYEWITNESS TO THE MONSTER
"Now, it didn't have arms. The drawing showed arms, but it didn't. It looked like something like antenna sticking out from it, between the body and the head" MRS. KATHLEEN MAY.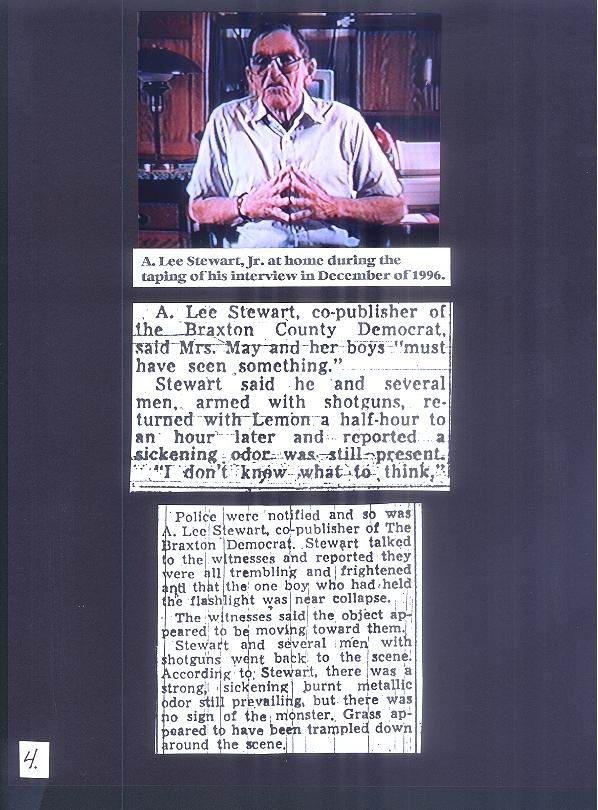 "It was sheer turmoil. Three boys that were there were very, very sick, sick to their stomachs and all of them were wheezing and coughing…" A. LEE STEWART JR.- CO-OWNER AND REPORTER FOR THE BRAXTON DEMOCRAT NEWSPAPER WHO ARRIVED AT THE MAY HOUSE SHORTLY AFTER THE INCIDENT
We just spotlighted around because, none of us were inclined to
hunt for something we didn't know what it was in the dark." A. LEE STEWART JR.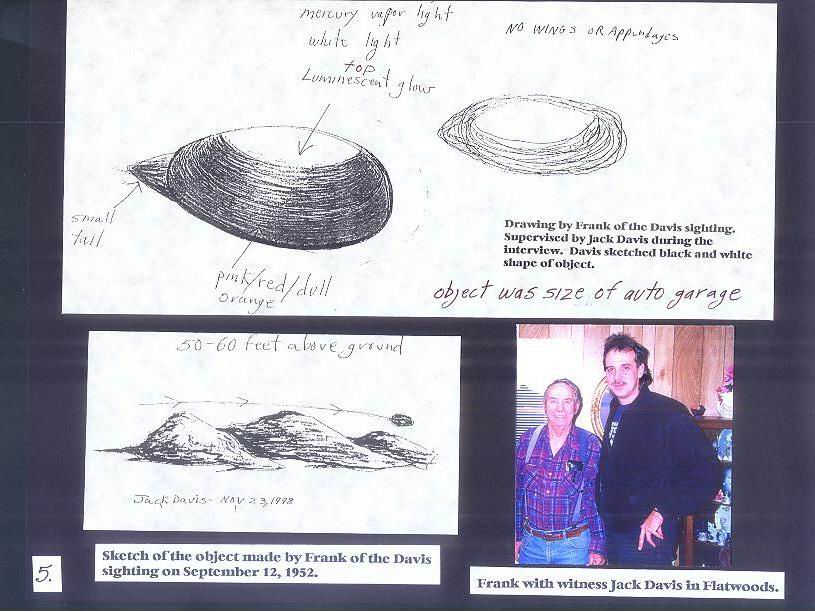 "It didn't resemble a meteor to me. To me the object that I saw was a craft…it looked like it was something controlled." JACK DAVIS- WITNESS TO THE UFO THAT LANDED N FLATWOODS. LOCAL BUSINESS MAN